Welcome to the first proposal of the Mirror Member Community. In this proposal, the sponsors request allocating 1 $WRITE token to eligible DAOs in the Seed Club accelerator program and selected Mirror ecosystem projects.
Initial Date Created: November 1st 2021
Vote Period: November 10th 2021 11am EST - November 12th 2021 11am EST (Note that voting is open to Mirror members)
Sponsor(s): Mirror Product Team (Denis, Patrick, Andrew, Veronica, Graeme, Tom, Saarim)
Digital Asset Disbursement Details
Seed Club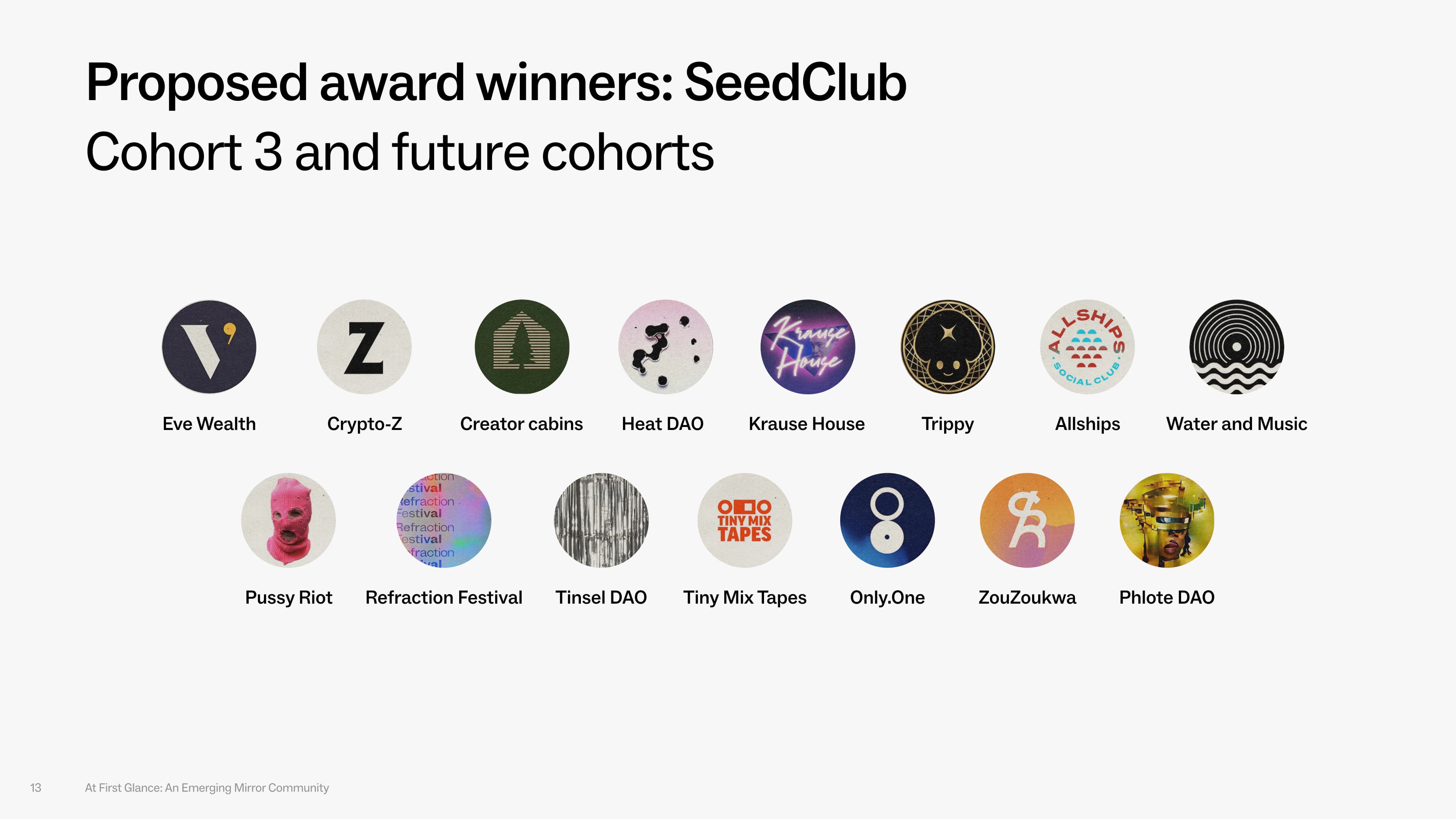 1 $WRITE token will be allocated to the treasury address of all DAOs participating in Cohort 3 of SeedClub who have not received 1 $WRITE token to date.
In addition, recognizing Seed Club as a Mirror Membership delegate and committing to issuing 1 $WRITE token to all future Seed Club cohort winners
Selected developer projects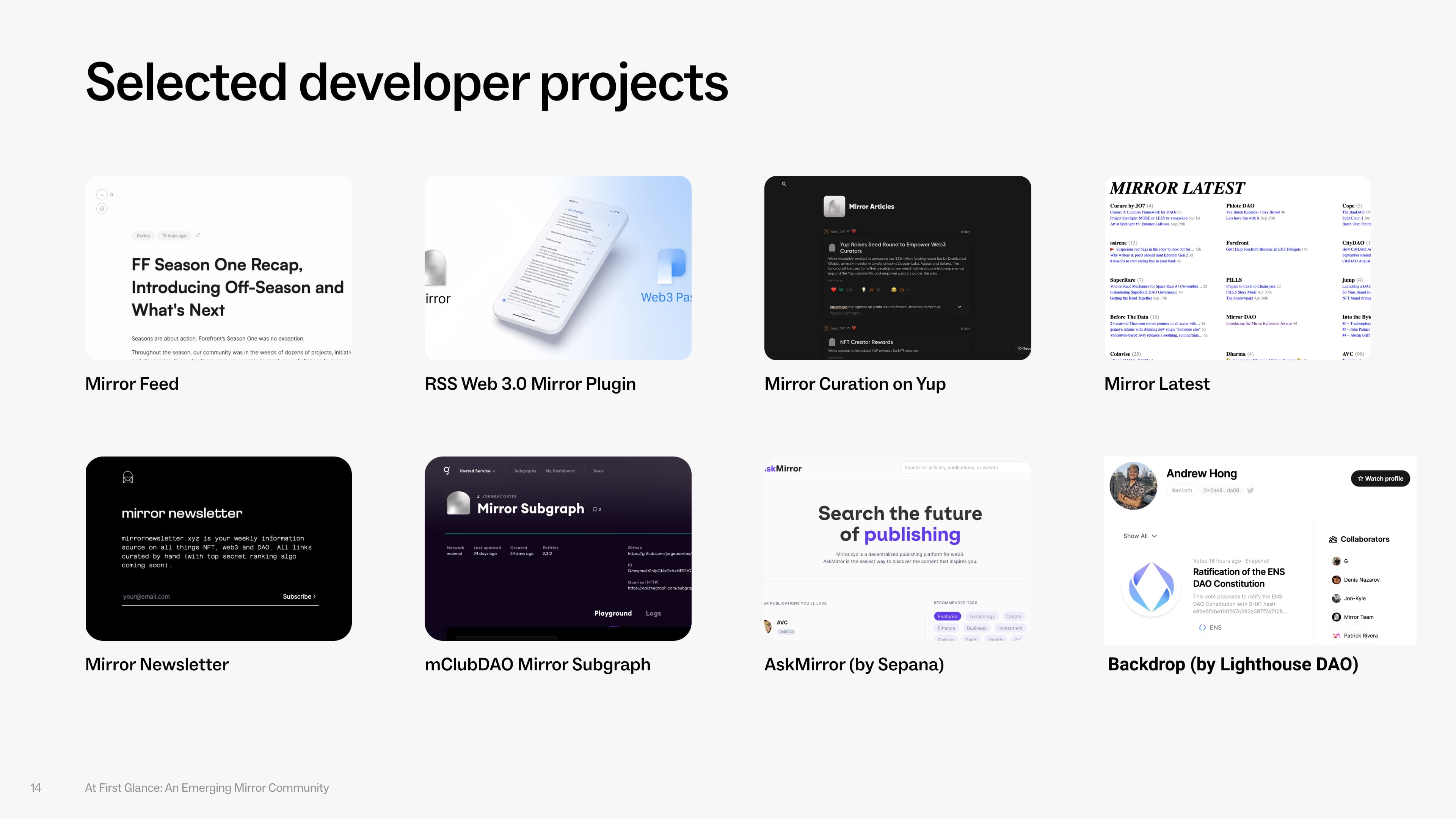 1 $WRITE token will be allocation to the ETH address of the following developer teams, if they have not received 1 $WRITE token to date:
Reminder that the Vote Period is: November 10th 2021 11am EST - November 12th 2021 11am EST (Note that voting is open to Mirror members)